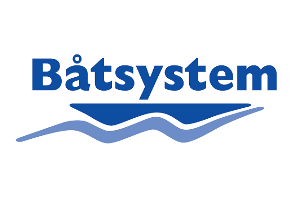 Swedens leading manufacturer of marine accessories!
With over 30 years in the industry, we know the challenges and opportunities one can face at sea. Regardless if you´re a lone sailor, powerboat enthusiast or competitive sailor the right gear and equipment on board is vital to meet these challenges - and as well for a simpler, safer, and more fun boating life!
At Båtsystem you will find bowsprits for both performance and comfort, ladders that take you up, stylish stern platforms, and lighting that increases both the atmosphere - and the actual value of your boat. We also have a wide range of accessories and complementary parts so that you can get the solution that fits you and your needs. We constantly strive to update and adapt our products to the current market and are always developing new and exciting products.
We make sure you get the most, and the best out of your boating experience!
All equipment for a safe boarding and disembarking can be found with us!
We are experts in the field of on-and-off the boat with the industry's widest range of ladders, bowsprits, stern platforms with lots of smart by-products and accessories. In our assortment, we also have lifting devices to get the dinghy and outboard on board simply and safely.

In short - if you have the boat, we have the equipment to get on board!
Adjust your lighting according to the atmosphere on board.
At Båtsystem, we are experts in lighting. We know all about how you can use direct and indirect light to create a unique atmosphere on board. With our LED lighting, you can create a personal touch on the boat and get several smart functions that enhance the lighting experience.

The right lighting creates both space and enhances design. It also makes it easy to change the mood on board.