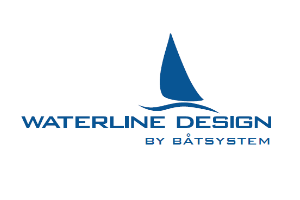 Increases comfort and the boating experience at sea! 
Waterline Design was founded in 2011 with a mission to manufacture smart and practical boat accessories that are easy to use and affordable. They are especially well-known for thei blackout curtains, mosquito nets and spreader covers. Today, the products are unique and are sold all over the world with local distribution in most countries where there are many boat owners. The products must be universal to fit several brands, both sailing yachts and powerboats. 
During spring of 2021, as a specialist in accessories Båtsystem acquired the company to simplify and improve boating life and their products range will be a welcomed addition. "We look forward to continuing to develop smart accessories together with our customers, now in additional exciting areas" said Mattias Hedlund, CEO of Båtsystem regarding the acquisition of now, Waterline Design By Båtsystem.
Feel free to take a closer look through their catalog to see the full range or visit the current website and webshop. 
Choose yourself when you wake up during the summer with our blackout curtains.
With our curtains you sleep better and do not have to wake up at sunrise. It's nice to be able to descide for yourself when to wake up. The only choice you need to make is between size Small, Regular or Large, and where you want to place it. For example over the hatchet, portlight or entrance hatch. It is easy to assemble and fits all types of boats!
The product creates both darkness, lets ventilation through and keeps the mosquitoes away - 3 functions in 1 product!
Waking up with mosquito bites is now a thing in the past!
With our easy-to-assemble nets you will no longer wake up itching all over your body because the mosquitoes snuck on during the night. Enjoy a good night sleep and ventilation.
The product is easily mounted from the inside with magnetic- or suction cups and allows you to have hatchets open and ventilate the boat without being disturbed by the mosquitoes.
Protect your head and main sails with a spreader boot!
Our spreader boots are made of UV-resistant durable leather. A rubber cord at the edge enables the boot to fit well regardless of the design of the spreaders. The interior is lined with neoprene for an especially good fit and gives a soft surface against the sail. Our spreader boots end cap protects your sails. Protects the spreader boot end The spreader is delivered with an extra long velcro for safe attachment and fits wide spreader arms. Our spreaders are sold in pairs, available in 4 sizes.